Round wire, Round bar, fine wire
Process of round wire, round bar, and fine wire
Our titanium wire process technology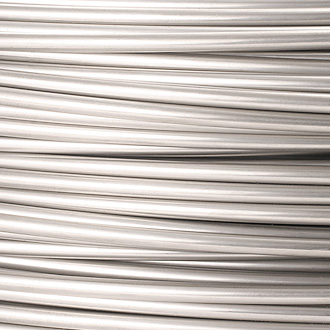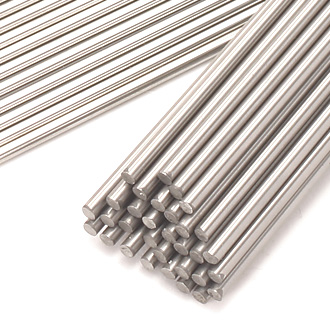 Drawing and rolling
The difinition of drawing: draw the material through dies and scale down its size.


| | |
| --- | --- |
| Use | Optical, Fastener, Implant |
Surface
Our QC department strictly check the surface by several method.
White, Black, Anodizing, Polishing are avarable.
◀ Anodizing
▲ Closeup picture of the surface
The label colour is different with each material.
Wide variety of wire size
Ask any size you want for round wire, we surely have its size in our stock yard. Unfortunately if not, we will supply you the products in best way.

For details…
Advantage of our technology
The reason good for

1

Beautiful surface
The reason good for

2

High precision process is available by superior straightness and roundness.
The reason good for

3

Small order available.
The reason good for

4

Wide variety of material and size
Titanium, Titanium alloy (grade 5), NiTi, SUS304
Performance: diameter from 0.3 to 20.0 (mm)
Ti Stock size variety (especially each 0.1mm from 2.1mm to 3.8mm)
The reason good for

5

Laser marking
Laser marking on each bar of material grade, diameter and lot number helps to avoid mistake.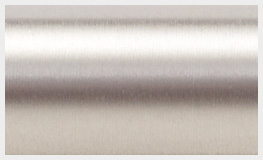 Closeup picture of the surface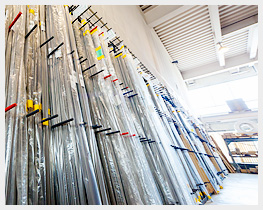 Wide variety of stock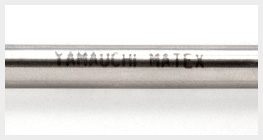 Laser marking
Stock size…
What is centerless grinding ?
Centerless grinding is a machining process that uses abrasive cutting to remove material from workpieces. The workpiece is secured between two rotarygrinding wheels, and the speed of their rotation relative to each other detarmines the rate at which material is removed from the workpiece.
good application for mass production and superior cutting.